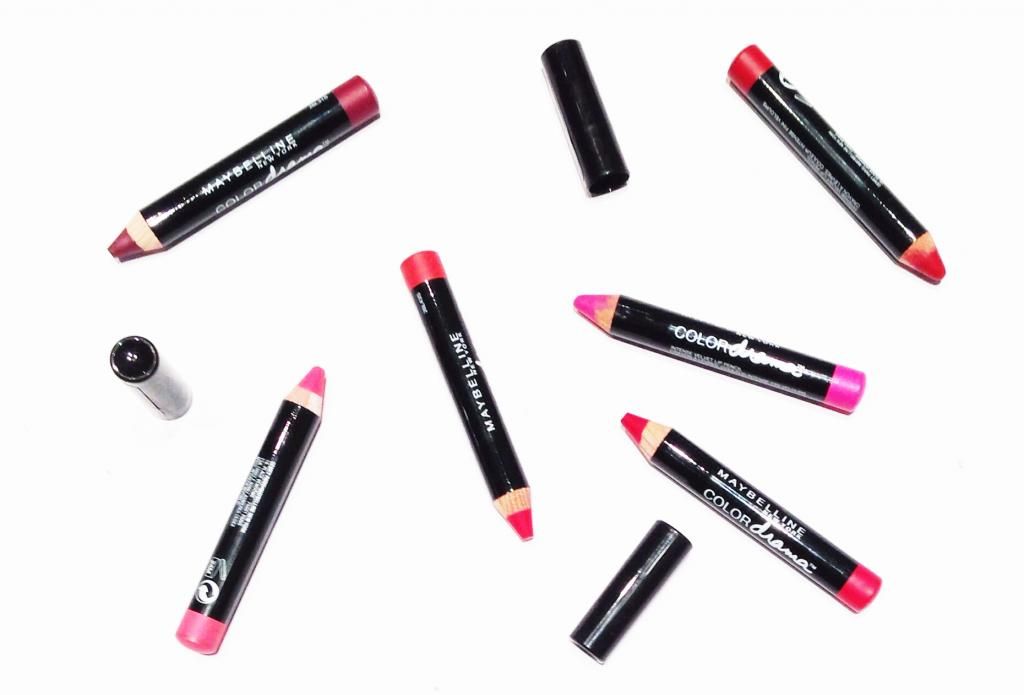 Well. This one really has been a long time coming. I mean, it's no secret that the
NARS LIP PENCILS
receive a fair bit (lot) of good press about the place, is it? And rightly so, I say. With their winning formulas, bang on shade range, incomparable wear times - and all that, without the faff of that whole stain or lipstick/liner
combo to contend with. Just, perfection. They're a force to be reckoned with - and y'know, we just can't get enough of em. The only catch? 18 quid a pop. I know. But with that in mind and if they really are that damn good (and oh, they are), then why hasn't the highstreet took heed yet I wonder? Hm? It doesn't usually take em long. I mean, sure. There are a fair few similar products out there on that more affordable end of the spectrum but nothing that quite lives up to good ol' NARS. Or even close for that matter. But these, the new 

MAYBELLINE COLOUR DRAMA INTENSE VELVET LIP PENCILS £4.99

? Can they really cut it.. for a fiver a piece?